Good Monday morning. I have a tutorial I want to share with you today. I will show you how to use photo textures.
Textures can be used through Photoshop with any digital texture. Like a image file of wood grain. Just be clear that there are so many textures to choose from. I will be using Jodie Lee's
Please keep in mind that there is more than one way to add textures to your photos.
First you need to find a photo you would like to add textures to. I like photos that are more solid or from away. Then drag your texture into your photo.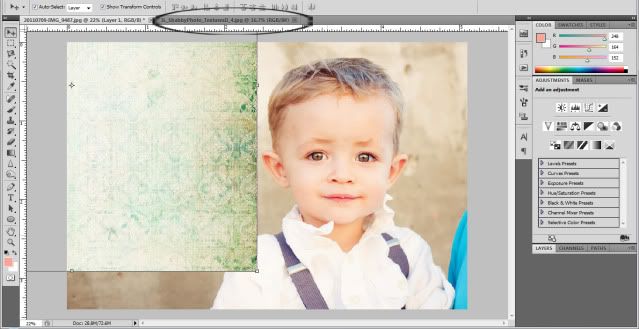 2. Then apply the texture to the photo as you want it to look. Then duplicate your photo layer.
In the layers palette it needs to be in this order photo copy, texture, photo.
3. Select the texture in the layers palette. Then select your erase tool. Use the erase tool to erase the parts of the texture you wish to hide. I only used it to erase the texture that interferes with the face.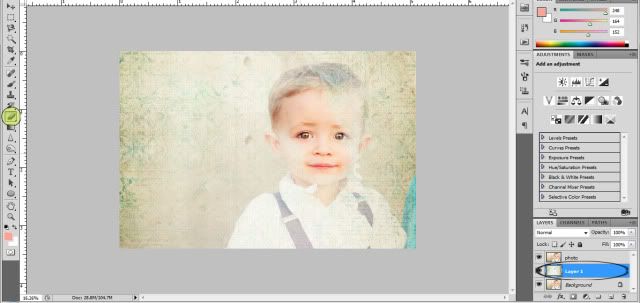 4. Now it's time to "play" with the texture. Use the opacity and fill to change how much you see of the copy photo and the texture photo. Adjust to your liking. You can also use the drop down menu. I like linear burn and luminosity. You can add more textures too or even frames. Don't forget to save!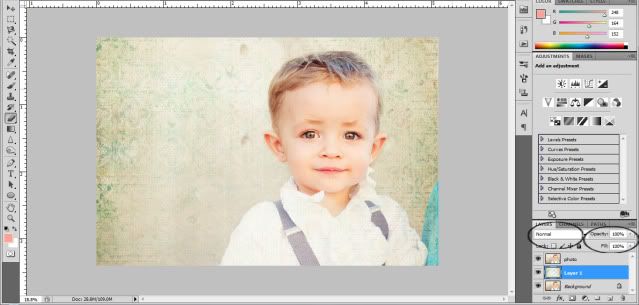 BEFORE Original Photo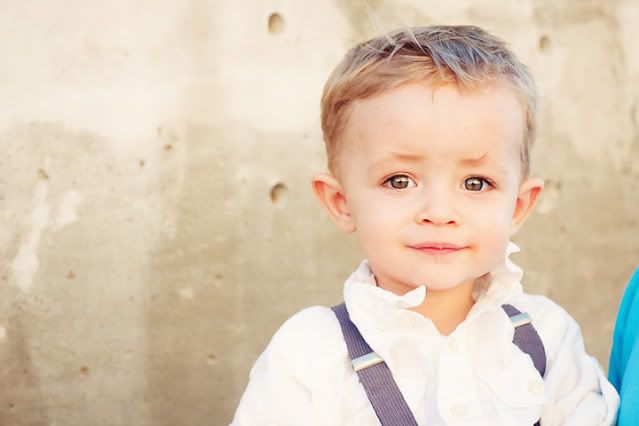 AFTER Textured Photo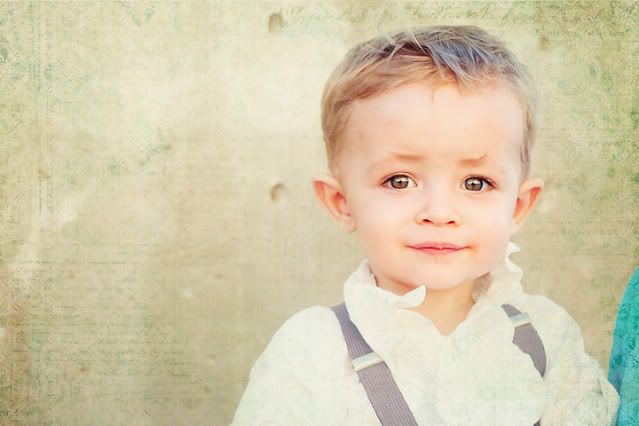 Textures with the addition of
Jodie Lee's Frames
Try adding textures to your photos.