J, R, and I all went to the grand opening of the commissary here at Fort Bliss. There was a free photo booth and of course we had to do it. These were the real deal when it comes to photo booth photos.
I really enjoy days like that. When we can just do whatever. R was super tired in the photos... can you tell?
One thing I noticed about photo booth layout, is they are almost always on 8.5x11. I think that's because they will get lost if the page was any larger.
I love the little camera from Amy Tan's new collection for silhouette.
I hid the journaling/story inside the little kraft envelope... on of my favorite parts to this layout.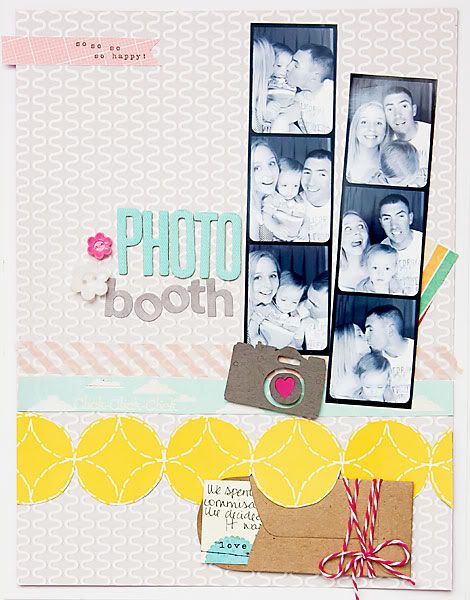 I used Studio Calico's July kit,
Mind the Gap
. Also Elle's Studio tags. And American Crafts + Amy's camera for silhouette. If you notice I used the packaging from SC's fab rips.