Today is Columbus Day! The best part of this day is family time over a 4 day weekend--yes a 4 day weekend. And not only that but for the hubby a 3 day work week. Best week for him this year (other than his vacation time -of course). So we went to a birthday party this weekend. Grilled out with Jason's buddies. And today just hanging out. Here is a LO for the birthday party. The weather was perfect for a back yard celebration. It is now only in the 80s around here. Feeling nice. It's the first days for us in West Texas desert getting a break from the hot 90 degree weather. I also have a LO from this summer while visiting back home of Ruger and his friend. I hope these boys will be friends like I had friends growing up. My best friends were those I went to church with and they still are some of my closest friends. They are the truly best friends forever!!!
Lots going on over at
JessicaSprague.com
. New classes, more CTMs, and many more LOs. Head on over there to check it out. Here is my layouts for More In Store Monday...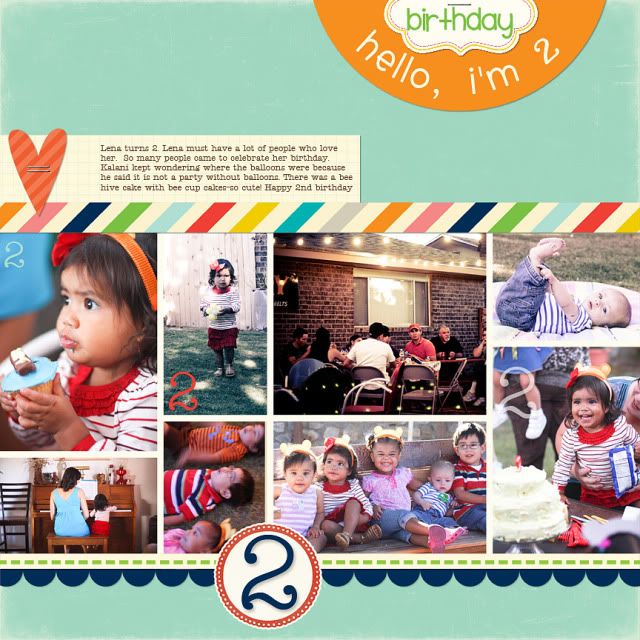 Hello, I'm 2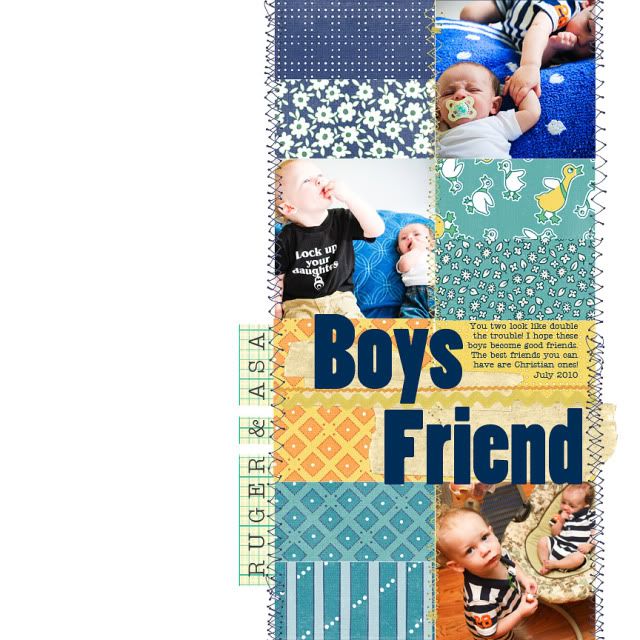 Boys + Friend